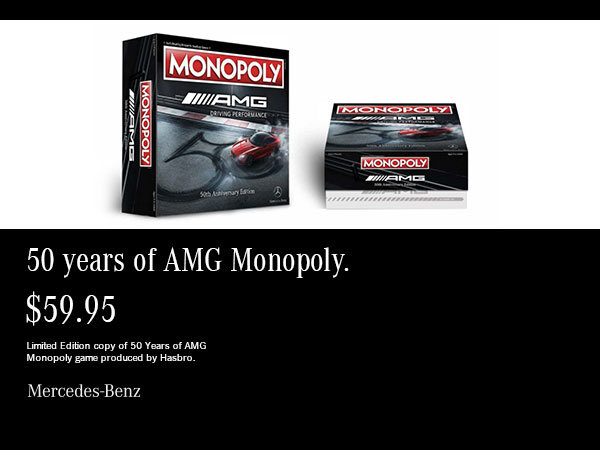 AMG celebrates its 50th anniversary with Hasbro!
Discover the limited edition 50th anniversary AMG Monopoly game with custom molded tokens, racetracks as railroads, pay insurance and registration instead of taxes and much more!
The limited edition of 50 years of AMG Monopoly is on sale at Mercedes-Benz Heritage Valley for only $59.95.
Come get your copy today!