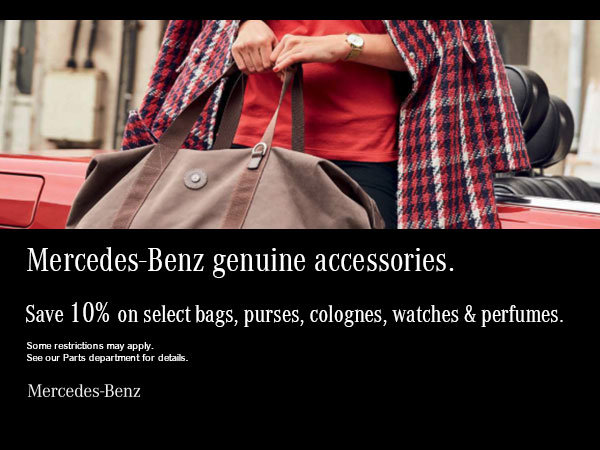 At Mercedes-Benz Heritage Valley, we offer the timeless Mercedes-Benz lifestyle collection.
You'll find a choice of classic products and quality accessories from the German automaker.
For a limited time, save 10% off all bags, purses, colognes, watches and perfumes.
Visit us today to browse through our complete lifestyle collection!
*Conditions may apply. See the parts department for more information.