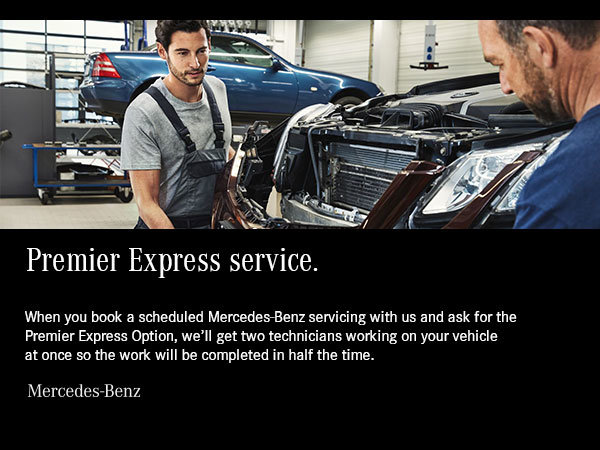 Effective immediately, Mercedes-Benz Heritage Valley is offering all our customers Premier Express Service at no additional cost. When you book a scheduled Mercedes-Benz servicing with us and ask for the Premier Express option, we'll get two technicians working on your vehicle at once in one of our dedicated Premier Express lanes so the work will be completed in half the time!
Thanks to Premier Express Service, you can eliminate the need for drop-off and pick-up: no need to plan your schedule around the servicing. Rest assured, you will receive priority Mercedes-Benz genuine service from trained specialists.
Simply give us a call at 1-877-556-9750 or contact us to schedule your appointment! And remember, this premium service is free!